Happy Friday! Whew…was I ready for this week to be over with. If I have to have one more inside recess, then…well, I don't know what I will do. I just can't take it! LOL! I am ready for Spring! On with the post.
I am writing this post today to share my TpT story with you. I want to share with you why I love TpT!
First, I really feel like I am a better teacher! It has been amazing to have access to so many talented and amazing teachers in one place. It has introduced me to some pretty fabulous teachers, who I now consider my friends. We talk through Facebook, we text, and we are even planning some meet ups. Without TpT, I would not have met this fabulous lady!! Crystal from Keative In Kinder. She really is a great person and can't wait until Vegas. 🙂 She has the best sense of humor! Love her to pieces!
It was one day when we were talking on the phone (which she makes me do often and knows that I hate talking on the phone…I may have mentioned this before lol) and before we knew it Freebielicous was born! Our Freebielicous journey has introduced us to so many people! I love each and every one of them
Some of the first teacher bloggers/TpT ladies I connected with have become my dear friends! I talk to them almost daily. We share ideas and talk about what works in our rooms and what doesn't! Talk about cross country collaboration…and with some fantastic teachers!
You probably know Marsha, from A Differentiated Kindergarten. Her Math Stations are AWESOME! She is so funny! She makes me laugh everyday. She has something funny to say about EVERYTHING. I can't wait to meet her in person this Summer.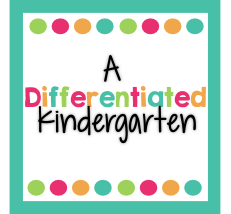 Next is Mary, from Sharing Kindergarten! She quite possibly could be the most selfless person I have ever met! She is always so positive and she has a knack for technology…like you wouldn't believe! Her new ipad and computer resources on TpT are MUST HAVES!
Oh Cailtin, from Kindergarten Smiles! She is my Florida sunshine! 🙂 I absolutely love her stuff. She is a fellow DJ Inker fan! She has such a way of creating the cutest and most useful units! Her All about…and more units are something you should definitely add to your lesson plans.
Mel, from a Seusstastic Classroom Inspirations. Well, what can I say about her! I swear, I think we may have been separated at birth! We have the same, sick twisted sense of humor! She is an 80's chick who loves the hair bands. I can NOT wait to see what trouble we can get into in Vegas!
Krissy, from Mrs. Miner's Monkey Business. Again, another 80s chick! We hit it off right away. This lady has brilliant classroom ideas and is no nonsense…which I love! I think she will be right there with Mel and I in Vegas, raising some you know what.
Second, the extra income has provided my family with some opportunities that we wouldn't have had before! We started our family very young. I was only 19! So, it was tough financially for many years.We actually adopted our son in 2013! Now, not saying we wouldn't have if I didn't have TpT, but it sure has made it a lot easier 🙂 TpT has given me the opportunity to provide more for the family that I adore! This picture is from the day that we OFFICIALLY adopted Paxtyn!
Last, I feel like I am the best teacher I can be! There are so many amazing resources available on TpT. You can find emergency sub plans, literature units, math units, art projects, lesson planners, guided reading resources…you NAME it and you can find it there!!
I am giving away a gift certificate to TpT for $10!!

My friends at Freebielicious are also joining in to show their love for TpT! You can hop on over to my friend Annie at The Moffatt Girls to enter her give away too!!