I am guest posting today over at my friend's blog Kreative in Kinder. I posted all about how I manage Take Home Readers. I hope you will hope over and check out my post.
This year, I wanted to make sure I
provided my students with books that were on their level to take home
and read. I wanted parents to have a resource to be able to use with
their child. I found it!! One of the very first blogs that I followed
was What The Teacher Wants. I think that they are amazing!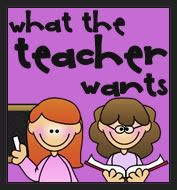 I
found her Take Home Reading Bags! I thought why not give them a try.
One of my favorite purchases on TpT! You can buy your own here!
Thank you to all who entered my quick give away!! The lucky winner is